When we handed out the invitations, we also handed out Pirate Costumes for them to wear to the party. Before you start thinking we spent a ton of money, I'll let you in on a secret. They were a dollar a piece! You can get them on littletykes.com.
Lets move on to the decorations.
The skulls are some borrowed Halloween decorations. I got them at the dollar store! The sand was at Michaels in the clearance section. I think its called craft sand?
This toy wooden boat I found on clearance at Michaels for only $2.50! It was unfinished, so I stained it with leftover stain from the "Bathroom Vanity Mirror redo", and then hand painted it as my kids told me what to paint.
Black table cloth from Hobby Lobby, the gold coins and jewels from Party City.
The birthday banner was made with none other than my trusty companion- My Silhouette! I found the scrapbook paper at Hobby Lobby and just punched holes and used twine to tie them all together.
The scary skull was borrowed from my Halloween box, but was a perfect addition of scary without actually frightening the kids. I used my 40% off coupon at Michaels, and got it for a great deal!
Also leftover from Halloween were these adorable skull and crossbones leggings. Since my baby couldn't fit into the costumes we handed out, I had to think of something else to help her with her pirate look. They were originally socks that I found at Target and made into legwarmers using a tutorial from
I made this big pirate banner out of some leftover canvas drop cloth from The Angry Bird checkers I made for Christmas gifts. (that tutorial will eventually find its way to this blog!)You can find them at Home Depot in the paint aisles. I just googled "skull and crossbones" and then just drew free-hand an enlarged version. Believe you me, it is NOT perfect. But the kids loved it, so mission accomplished. Then I painted it in with the same leftover black paint. It was so easy, and seriously took like 30 minutes start to finish. Not including drying time. I was not thinking when I did this with the kids awake!
I made the cake using the delicious "Brown Sugar Poundcake" recipe I got in my Martha Stewart cupcake book. The book itself is a whole 'nother topic. It is incredible! Its where I discovered the recipe for Oreo Cheesecake cupcakes. Holy Moly delicious- a true crowd pleaser. Don't these look yummy?
They are! Just google Martha Stewart Oreo Cheesecake and you'll find the recipe.
Anywho, back to Pirates....
Its 2 round cakes stacked with a layer of cream cheese frosting tinted blue in between and all around. The pirate Legos were a Christmas present strategically given with this intent in mind!
I made mini cupcakes to surround the big cake so we could have sharks in the water, and also because I didn't want a whole bunch of half eaten cupcakes left after the guests went home. Don't you hate when that happens? I hate to see all my hard work, and all that deliciousness go into the garbage! The mini cupcakes did the trick perfectlyI used my Silhouette to cut out 24 little shark fins from blue cardstock. Come to think of it, I actually first saw those shark fins in Martha's cupcake book as well!
In the background of the above picture you can see the adorable pirate print flannel (from Joann's) I used to make the serving area look a little prettier. I just used double sided tape to stick them to some long wooden dowels, and then rolled them over once to hide where they were attached.
The skull and crossbones napkins were found at Hobby Lobby.
The octopi (is that the plural of octopus? or is is octopuses?) are hot dogs cut in half, and then sliced to have 8 legs. We just zapped them in in microwave a few minutes before food was served, and it makes the legs curl up a bit. They actually looked kinda gross to me, but the kids went nuts for them! A few asked if they were real octopus, HA! And another thing that surprised me, not a single kid asked for ketchup to dip them in! Not even my own who always want ketchup! I guess they were fun enough on their own, no ketchup needed.
The Pirate's Gold is just cheese cubes I bought already cubed to save a little time on party day. Then with orange, (oops-I mean gold) party toothpicks, we had our own little treasure!
The "jewels" are just grapes. I used both green and purple for variety's sake. You could also use berries, fruit snacks, possibilities are endless. I really tried to get some wholesome food in there, not just sweets. I know, I know, hot dogs arent exactly wholesome (or wholesome at all!) but they WERE nitrate free, so its a little healthier.
I made the food labels on my Silhouette with the same blue cardstock as the shark fins.
The Activities-
This "plank" was free for us! It was made from a big long board that was already in our garage when we bought the house. I just used some leftover black paint from the Captains bed I redid, and in crookedy, piratey letters wrote "walk the plank". Hubs secured it to the 2 milk crates on either end with some ordinary rope and BAM! instant balancing fun! We toyed with the idea of giving each kid a "sword" so they could have swashbuckling sword fights, but decided that would just be asking for trouble. After all, the majority of the scallywags were boys under 5. It didn't take too long to decide that one! Perhaps another pirate party later on down the road.
I made this Tattoo Parlor sign using picnik, and found the temporary tattoos also at Hobby Lobby. And FYI no parents were upset by my "tatting up" their precious ones. And yes, I know they are temporary, but I still was slightly nervous. You never know!
We played "Pin the patch on the Pirate." On the big banner/flag I made, so it served double Duty. It was just pin the tail on the donkey with a pirate twist!
We played a game that my husbands family plays at every birthday party. Its called Musical Stickers, same concept as musical chairs, but with stickers on the floor. (or in this case, X's. We are pirates after all!) And we did it to Pirates of the Caribbean music. This was a little tricky. We tried to prep the kids beforehand and said that there would only be one winner at a time, (that should have been our first clue it wouldn't go over well!) but we would play lots of times so if you get out, you'll have a chance to try again! That would work right? Wrong. There were a few tears and lots of kids trying to sneak back in the game after they had gotten out. It didn't turn out exactly as planned, so we quickly moved on to the next thing.
What Pirate Party would be complete without a treasure hunt?
My Husband was so cute and made this Treasure map. Since all of the guests were pre-schoolers and younger, we couldn't use words for the clues. The pictures he drew worked perfectly! The kids knew exactly where to go.
When the hunt was over, we took a group pic, and within 5 minutes, parents started showing up. So it was perfect timing!
I had such a blast getting ready for, and then carrying out this awesome party! It seemed like the kids really enjoyed themselves too. (except for the rough few minutes playing musical stickers!) Cant wait for the next birthday party I get to plan!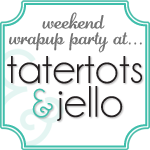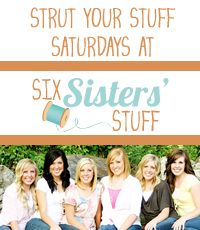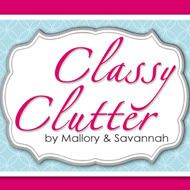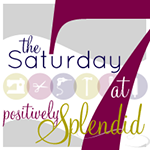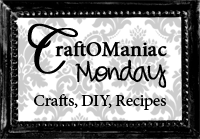 Pin It Now!