We just bought his piano from Craigslist. This is the picture they had in the listing.
I loved the shape of it, and it was apparently a good brand that was well made. (thanks for the help Uncle Mick!) I bought it fully intending to paint it a light aqua. I love all the painted pianos out there, and just HAD to have one in my own home. I mean, feast your eyes on these beauties!
I am totally digging the "sunshine-y"
yellow
. (also, loving that red pillow in the background! Gimme!)
So getting it home was quite a feat on its own, this baby was HEAVY! Like 500 pounds heavy! We decided to hire some pros, so we wouldn't mess it up (or kill ourselves) trying to do it on our own. After the first piano moving company flaked on us, we finally got someone reliable to help us out. But then it was rainy, and the ramp they were using, kept sinking into the mud. So rather than risk the piano getting dumped in the mud, they put it back inside, and had to try again when the lawn dried out. Meanwhile, I'm dying to get my hands on this puppy and paint my little heart out!
So we finally get it home, and my husband is less than thrilled with the idea of me painting it aqua. He thinks I'm nuts. I show him all the above pictures. He only thinks I'm slightly less nuts. He doesn't share my love of getting into a new project! Still determined as ever, over the course of the next few days, I try and convince him and tell him what a statement piece it will be, how it will totally brighten up the room, how much more fun an aqua piano would be to play than a plain old brown one, etc.... and like any good husband would, he saw things my way and finally agreed!
So I took a scrap of the same fabric I had framed hanging above the piano, and went to Home Depot to match a color for the paint. I narrowed it down, and took the chips home to think on it a few days.
The fabric is from Waverly Fabrics Modern Essentials line called "Solar Flair".
You can get it at joann.com for half off at $9.99 a yard, but I picked mine up in store for only $5 a yard!
So I finally chose the color I wanted and went to the front room to examine the piano and figure out exactly how I was going to tackle this 500 pound monster. It was then that it really hit me, this was going to be quite a process. With a big fat capital P. Lots of tiny detailing around the keys, etc. And to make matters worse, it was already in my house and was such a beast, there was no way we could move it to the garage to sand and paint, then move it back, so it would have to stay put. Which means sawdust everywhere, covering the whole room in plastic, and the like. It was also then, that this hit me- we have been in this house for only 7 months. And this is currently the 4th time I have rearranged, redecorated, and/or changed colors in the same room. I get bored with stuff easily. (my husband always says he can't believe I'm not sick of him yet.) So even though I am so in love with the color aqua right now, its pretty likely that in a few months I'm going to have a new fave color. Did I really want to go through the painstaking task of painting a piano, only to want to change it a few months later? No, I really didn't. My heart was breaking just a little. But the practical side of me, for what might have been the first time ever, beat out the "I need some change!" side of me.
But I still wanted to do something! So I settled on painting the bench instead. Very easily painted over and over again, and no taping required. So I went back to Home Depot and bought a little quart size can of Martha Stewart Living paint like in this pic for under $5. I don't remember the exact price, sorry!
I had them tint it Behr color "Surfer" 510D-5.
I took the seat and all the hinges off, gave it a good sand, and wiped it down with a damp cloth. Then I got to painting!
Since I didn't have to be too careful because the whole thing was being painted, I even let the kids help. It was a quick paint because I decided to let the brush strokes show which gave it a worn look.
I figured there was no point in painting it perfectly, then taking a sander to it to distress, if I was going to end up with about the same look in the end.
So, remember the original look?
And here it is now, in its new home, with a little facelift!
A close up of just the bench-
Isn't it amazing what a coat of fresh, happy paint can do? I love it!
Moral of this somewhat lengthy story- if you love the look of a painted piano, but are too scared to paint such a huge piece of furniture, feel like you are "defacing" a beautiful piece, are intimidated by the amount of time and effort, or simply change your mind a lot, consider painting just the bench! It still gives your room a unique look but can be changed with a few dollars and under an hour of work. And you will still be swimming in compliments! People who come over always comment on how cool my blue bench is.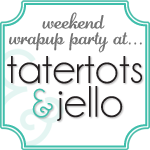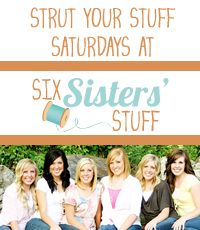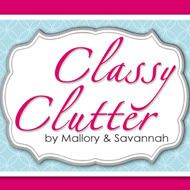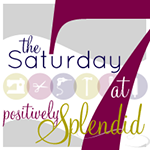 Pin It Now!