My husband recently reached a big milestone. He turned the big 3-0! I wanted to throw a big party for him, but he begged me not to. He's a real low-maintenance, no ruffles or frills kind of guy. But its not everyday you leave your roaring 20's behind you! I had to do something, but was under strict instructions not to spend any money. (we already ruled out buying each other gifts for the next few gift-worthy occasions. Reason being- for Christmas we both got big ticket items, that cost WAY more than we usually spend.) So I had to go much simpler than I would have liked, but simple is what HE likes, and it was HIS birthday. So I made a fast and easy banner, blew up some balloons and made his favorite cake. (Hersheys crunchy topped cocoa cake- recipe to come soon). But I couldn't resist doing something to make it look a little fancier. Not too fancy, this is a mans cake after all. So using all things I already had on hand, I made this handsome little cake banner.


Using my Silhouette I cut out the letters/numbers for the message I wanted on the cake. They are 3/4 of an inch tall. (except for the "th" at the end)
Then I cut a piece of twine that was about 14 inches long, (could be longer or shorter depending on your message, and how thick the ribbon is) and tied it to 2, 12 inch wooden dowels. Then using double sided tape, I just folded the ribbon in half over the twine.
After they were all strung on the twine, using sharp scissors, I just cut an upside-down V out of the bottom of the ribbon to make a pennant shape. Then using a plain old glue stick, I stuck the letters on the ribbon. I did have to re-glue a few of them, but for now at least they are on there pretty good.
Then I just tied a piece of black ribbon to each dowel for a little added interest- and there you have it! A no-frills, but still quite good-looking, cake banner.
Hubs loved it, and loved the fact that it cost me nothing!
Here it is on the cake. Suddenly I'm hungry.
Happy Birthday Sweets!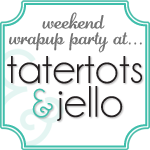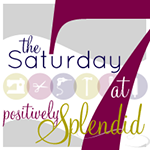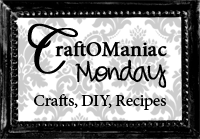 Pin It Now!