While going through all my school supplies and taking inventory, setting up
Our School Room
, I noticed that our crayons were in pretty sad condition. My kids are constantly coloring! We go through crayons like CRAZY! In the past I've always just thrown them away once they got down to the "nubbins". But this time, I remembered an activity I did at my friends house when I was a youngster. Her mom did it a little differently, but here's how I put some crayon nubbins to good use.
What you need:
-old, busted crayons
-mini cupcake tin
-mini cupcake liners
First take the wrappers off. (Oops, forgot to take a pic. But you know what "naked" crayons look like right?)
Then line your cupcake tins with the wrappers. I used normal paper liners. I was worried that the papers might stick too much to the crayons, but they really weren't a problem. A few of them did tear when I peeled the wrapper off- I found
This Blog
who used foil wrappers. Those might work a little better, but the paper ones still worked totally fine.
Then break your crayons into small pieces and place your desired color combos in the tins.
My kids loved this part. We had American colors, jungle colors, at the park colors, girly colors, Antarctica colors, berry colors and sunset colors. That was fun that I wasn't anticipating, they were too cute!
Place them in the oven heated to 200 degrees. Watch them carefully and only let them "cook" until the last piece is melted. It took ours about 15 minutes to melt. I remember burning a few as a kid, and that is one STRONG smell.
Take them out VERY carefully. Melted crayons make a VERY thin liquid, almost water-like. You don't want it splashing out and you ending up with crayon burns!
Let them cool completely, peel off the wrapper and Voila!
What is the shape reminiscent of? Reese's Cups! My kids, husband and brother all thought these looked delicious and wanted to take a bite! I personally didn't have the urge, but I can understand how being the shape of a mouth-watering treat, and being made up of bright colors, can confuse you into thinking they would taste good. So we call them "Candy Crayons".
If you're thinking we are off our rockers, you can just call them Crayon Discs. Whatever you decide to call them, they sure are fun to color with. The whole family loves coloring with them, even the grown ups.
Do you have any old and broken crayon "nubbins" (I know you do!)? Give it a whirl!
Linking up to these wicked awesome parties-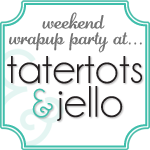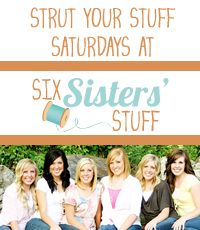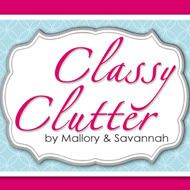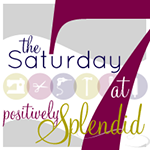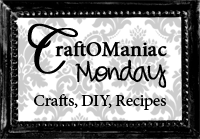 House of Hepworths
Pin It Now!