I LOVE PARTY TIME!!
Whether I'm the host, or just dropping the kids off and seeing for a minute the excitement, it's always so much fun!
And it's even more fun when you get the kids involved.
So when my kids have a party to go to, I try and get them involved in creating something homemade. This is what we came up with as the gift for the latest one.
The party was a Space party and my son really likes to give gifts that go with the theme. (a man after my own heart!) I like going with the theme too, it ensures you are getting the recipient something they are interested in.
First, we decided to make him a space shirt with his name on it. My son helped me make the design in the Silhouette software (which we worked on it for probably an hour since it took a while to find the perfect rocket and the perfect planet. He's a big time perfectionist!) So we cut our design out on freezer paper using the Silhouette, (you could also use an exacto knife) and ironed it on the shirt. When cutting your freezer paper, either with a machine or by hand, make sure the shiny side is down.
HERE
is a great link to a video tutorial on how to cut freezer paper.

Then using white Tulip fabric paint and a cheap foam brush, we took turns painting.
Let it dry, peel off the paper, and now you have a customized shirt!
What 5 year old doesn't love anything with their name on it? It's sure to be a hit.
This method of customizing is not only fun for the kids, but its easy on the pocketbook too. I picked up the shirt at Wal-Mart for $1 a while ago, (I always get a bunch when they go on clearance) and used only a tiny bit of paint. Maybe a $1.25 total if we rounded up.
The second part of the gift was a cool planet book from "TIME for kids". We currently love reading the DK readers, National Geographic for Kids, and the Time for kids books. Very educational but still fun to read. They also come in a variety of reading levels. This one can be found on Amazon for $4. But because I buy kids books by the truckload, I got this and a million others at a discount, (buy 3, get 1 free) and free shipping.
So the total price of the gift was under $5!!!!
This would work for just about any theme you're looking for. The above mentioned series of books can be found on just about any subject- any animal you can think of, trucks, planes, different habitats, volcanoes, dinosaurs, the list is endless. You could pick out a book, make a shirt to coordinate, and there you go. A one of a kind, thoughtful gift.

Oh, and a bonus- the parents are sure to love you as well. I know I'd prefer a book and a shirt to a noisy light up toy that will probably break within a few days!

Do you have a go-to gift for parties? I'd love to hear about them!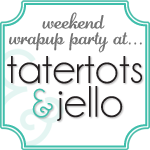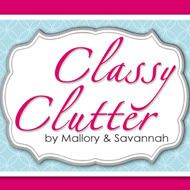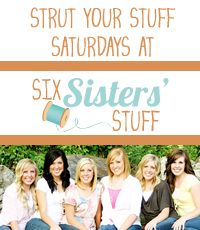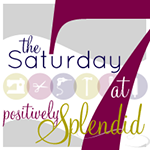 Pin It Now!