The kids and I were having a little discussion about what it would have been like to live in the 1800's. No cars or airplanes, no warm showers, no dishwashers (the horror!), and no pre-made butter! I remembered as a kid we made some butter at a church activity and I thought it was the coolest thing ever. So I did a quick search on Pinterest and found this tutorial from
2 Little Hooligans
. She gives great easy to follow instructions. We altered things just slightly.
My grocery store didn't have heavy cream, they only had heavy WHIPPING cream. I was worried it wouldn't work out, but it worked perfectly!
Instead of using one big jar, I wanted each kid to have their own, as to eliminate any fighting over whose turn it was to shake the jar. It also speeds up the process quite a bit if you use smaller jars. So I cleaned out a few baby food jars, and filled each of them about 3/4 full.
Then the shaking began!
Even the toddler got it on the action, she loved it!
All
3 started off strong, but after about 8 minutes, their little arms got tired.
So we switched to playing a game. We sat on the kitchen floor and rolled it back and forth for the remaining time. This did the trick. No complaining, just occasional checking to see how it was coming.
It first turns to whipped cream, then super thick cream, then it starts to separate.
You pour off the liquid which is buttermilk. Save that for another yummy recipe, like some buttermilk syrup! (find the recipe at the end)
Shake for a few more minutes, and you have a nice ball of butter!
Total shaking/rolling time was about 25 minutes with the kids. Keep in mind if your kids are older and therefore more vigorous shakers, it would probably be significantly shorter if you still used small jars. They didn't complain once and were totally intrigued by the whole process. We watched a few clips on youtube on churning butter, and the kids and I agreed, rolling the jar back and forth was a heck of a lot more fun.
This lady looks less than thrilled with the task at hand. But I promise ya, making butter with your kids is super fun our way! My oldest actually said, "This is awesome! I always want to make our own butter!" I don't know about that, but perhaps every once in a while.
Since we were in the mood to be in the kitchen, we also made some of this delicious healthy banana bread I found over at the
8 Weeks to a Better You Recipes
blog, to have something to spread our delicious butter on. Click on the link for the simple recipe. Heres the pic from that blog. It does look seriously tasty right?
Its got whole wheat flour, no sugar, and no oil. If that doesn't sound quite so tasty anymore, I promise you, it's delish. I'll admit it's not quite as delicious as the banana bread recipe I normally use with tons of sugar and oil, but it's super healthy and really does taste great. My husband made a PB&J sandwich with it, and says he never want to go back to normal sandwich bread again! Thats been his lunch 3 days in a row! Its a pretty dense, very "sliceable" loaf.
We doubled the recipe to make 2 loaves. Then we enjoyed the fruits of our labor, and filled up on bread and butter- which actually turned into our dinner. Not quite a balanced meal, but it was just too good to stop!
Using a deep saucepan, combine the following ingredients-
1/2 cup buttermilk
1/2 cup butter
1/2 cup sugar
1 tsp. light corn syrup
- bring to a boil and take off heat
- add 1tsp. baking soda
- add 1 tsp. vanilla
- stir thoroughly
syrup will get kinda frothy and rise a little. This recipe makes about 2 cups of syrup, which is more than enough for our family of 5 (5 who eat real food anyway) to put on our fill of waffles or pancakes.
So delicious!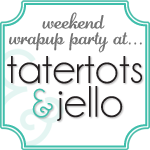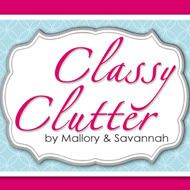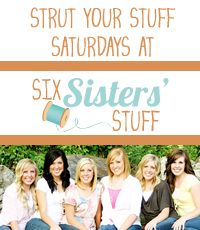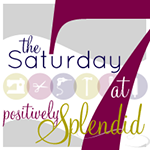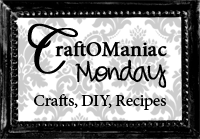 Pin It Now!